Our February meeting this past Sunday was a busy one! Many came to pick up their canvases and panels for the Emergence show, and some of them stuck around to make some art and chat.
The next meeting will be held on March 26. Here is the Facebook event.
Some photos from the last event: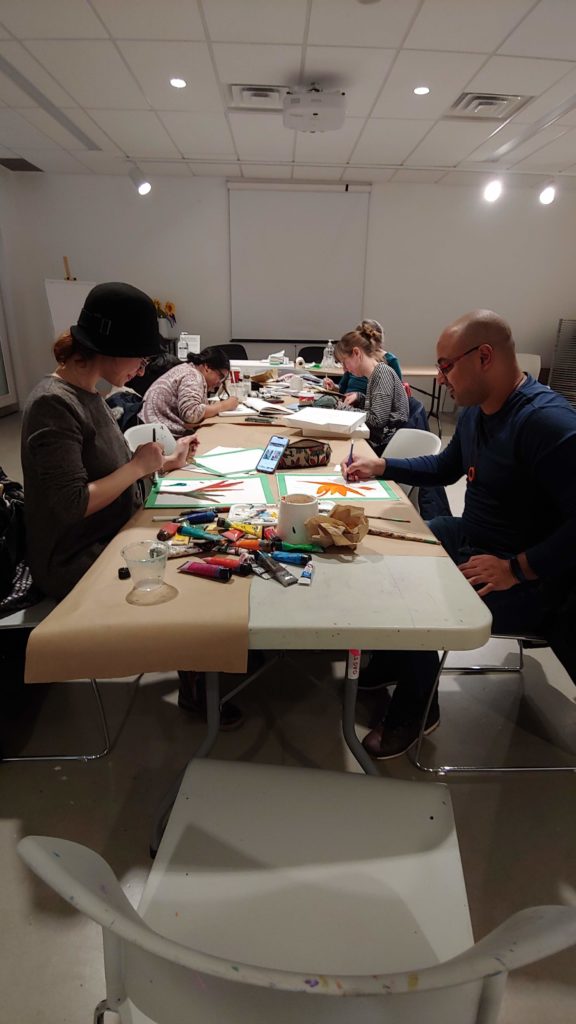 Thanks to everyone who came out! Hope to see you next time <3
If you plan on purchasing a canvas for the Emergence show and would like to pick it up at the next meeting, please get in touch with Kina, through info@artawa.ca .