So this past meetup was a bit of a mess. I forgot to double check the event date that we had the studio room open to us and it turns out I had the meeting one week earlier than it should have been. Oh no!
Luckily we were few enough that we could gather in the tables in the lobby of the gallery instead, after asking staff of course. Some new faces joined us this round, as well! Please note that February's meetup will be in the studio room with the glass windows across from the security desk on the main floor of the Daly entrance. We will not be meeting in the cafe area again.
Here is the guestbook page from January 22nd, 2023.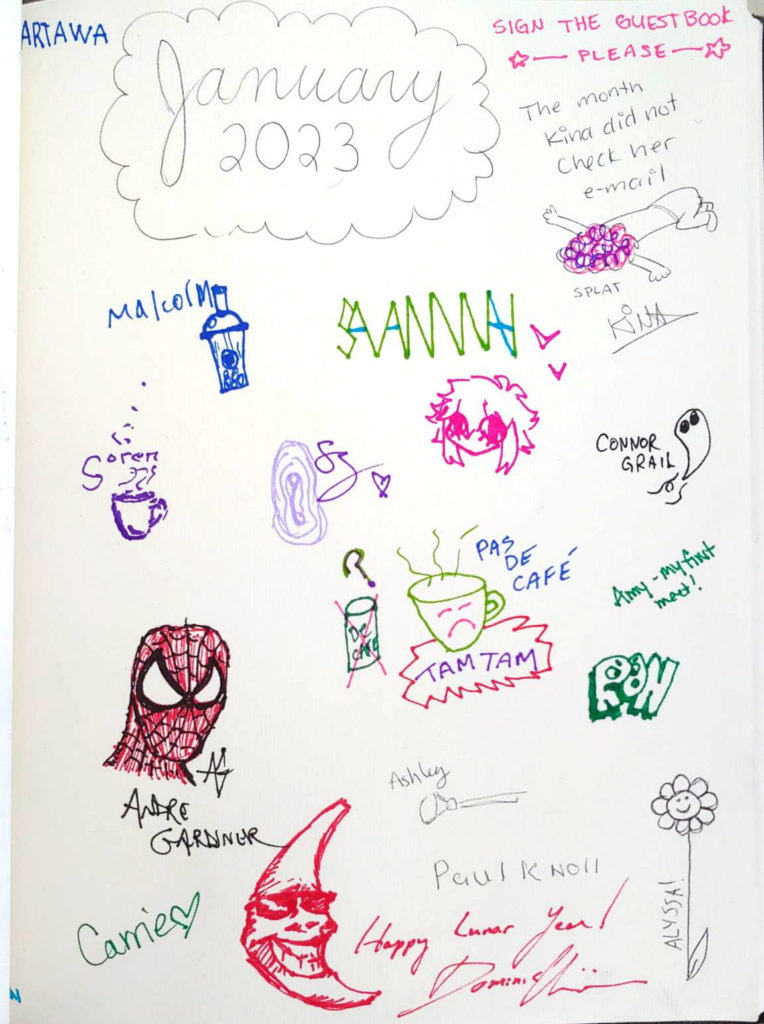 One important thing that we discussed at this meetup was that we are going to have a group exhibition! I will place a call for entries very soon. The show will be in June 2023, vernissage on June 8th, in the exhibition space at the Art House Cafe in Chinatown. More info coming soon on that.
The next ARTAWA meetup will be Sunday, February 19th, 2:30pm – 5pm at the OAG in the community room as usual, following Creative Sundays which OAG runs from 10am – 2pm.
If you were missing OAG's Creative Sundays, that will be happening next week. More info here. Please note that Artawa is not meeting next week.