The Struggle is Part of the Story by Alexandra Urosevic
2018-04-05 @ 6:00 pm

-

9:00 pm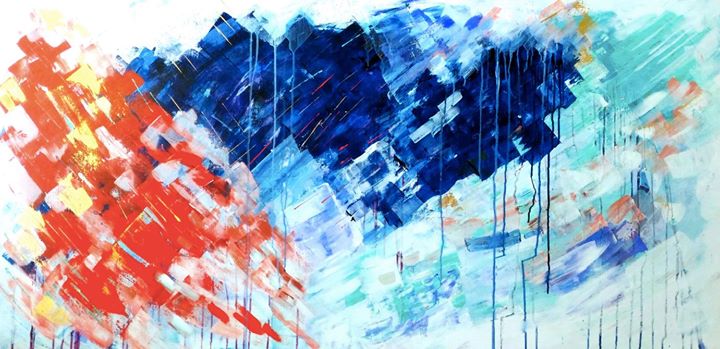 The Struggle is Part of the Story, A Solo Show by Alexandra Urosevic
Struggling to find a voice that is authentically her own, Alexandra paints as an emotional outlet of self-expression. As someone who has struggled with mental illness, art acts as a form of therapy. A place she can be vulnerable, articulate her feelings and ultimately heal from her past.
The practice of painting allows Alexandra to be in control of a part of her life, a feeling many people strive to find. It is a space without judgment, where she can connect to her feelings and inner turmoil, and find a unique way to express herself.
For Alexandra, colour and movement embody emotion and allow her to express herself in a way that cant be articulated in words. She may start with feelings of pain or suffering using dark or harsh colours, and through the process of painting find positive energy in light colours and soft movement. Her work seeks a sense of balance, seen in the contrast of colour and form.
Alexandra's newest series of work primarily explores her journey and recovery from mental illness. Working through feelings of suffering and pain and finding a place where she can conquer self-doubt and find the positive. For Alexandra, suffering is part of what makes life so meaningful; being able to find the light in the darkness, strength in weakness, and courage in the face of fear.
We are so proud to present a show that explores such important issues and emotions and ultimately, feelings many of us can relate to in some shape or form. We hope you enjoy it as much as we do.
On display April 2nd – 14th. Opening reception Thursday, April 5th from 6-9pm at 169 Preston Street. Visit SANTINIGALLERY.com to view full collection.