Opening: Ghosts – Gillian King
2018-04-13 @ 7:00 pm

-

11:00 pm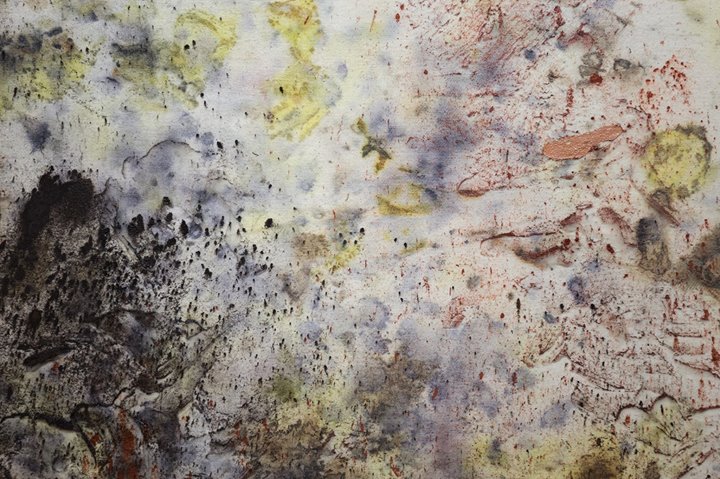 Join PDA Projects at General Assembly for Ghosts, a visual art exhibition of recent paintings by Ottawa artist Gillian King
Opening Vernissage: Friday, April 13th 2018, 7:00pm – 11:00pm
Exhibition Dates: April 13 – April 28th, 2018
Venue Address: 5 Fairmont Avenue, Ottawa, Ontario K1Y 1X4 Host Venue: General Assembly / Assemblée Générale
FREE ADMISSION
=============================================
For a preview of the exhibition please join the mailing list at
https://pdaprojects.com/pages/gillian-king-ghosts
=============================================
The artist will be giving away limited edition packages of organic wildflower seeds for your Garden. They are pollinator friendly and when fully grown can be harvested to make natural dyes
=============================================
ABOUT THE EXHIBITION:
Ghosts are traces of the past seen in present forms. They exist between decay and renewal.
The forthcoming exhibition, 'Ghosts', is a new series of paintings made with extracted pigments from decaying plants and flowers. King continues to work with materials like beeswax and earth sediments, and has now incorporated plant pigments that are extracted through steam dyeing methods. 'Ghosts' is an invitation to consider the topography of painted surfaces and our relationship to landscapes today.
These traces of pigmentation are not the only ghosts in Gillian King's work. The paintings are evidence of her body moving through time. Beginning outdoors, she gathers raw materials; earth sediments, plants, and flowers. In the studio, she uses her hands to work with the materials in order to gain an intimate understanding of them and her function within local ecosystems.
Meaning becoming-with, Sympoiesis is a central idea in 'Ghosts'. Donna Haraway elaborates on the concept of sympoiesis in Staying with the Trouble: Making Kin in the Chthulucene. Sympoesis challenges the human-centric framing of the Anthropocene; a new destructive environmental period thought to be caused by human impact on the natural environment. Haraway's alternative interpretation is the Chthulucene. Derived from the greek word chthon, meaning "earth", Chthulucene considers all things that dwell in or under the earth. The focus is on how everything is codependent- Bacteria, plants, flowers, beeswax, King and her canvases are connected. Like Haraway, King is interested in deviating from the idea that our relationships to the environment is without hope. Rather, Gillian King's gestures are traces that consider sympoiesis, or how to make-with nature's ecosystems.
Thank you to the Ontario Arts Council – Conseil des arts de l'Ontario, Ottawa Arts Council, and the Nancy Petry Foundation for their financial support in the research, making, and execution of this exhibition.
For more information about the Nancy Petry Award please visit:
http://www.joeplaskett.com/petry.php?lang=en
=============================================
ABOUT GILLIAN KING:
Gillian King is an Ottawa based painter. She holds an MFA from the university of Ottawa, and a BFA from the University of Manitoba in Winnipeg.
King is the the recipient of the​ 2017 ​RBC Ottawa Emerging Artist Award​ and the​ ​2017 Nancy Petry Award​. She has recently completed residencies at Nes Artist Residency (Skagaströnd, Iceland), Banff Centre for Arts and Creativity (Banff, Alberta), and Spark Box Studio (Picton, Ontario). In 2016, she exhibited in group shows at​ ​PDA Projects​ (Ottawa, Ontario), Galerie Karsh-Masson Gallery​ (Ottawa, Ontario), and a solo exhibition titled, 'Becoming Animal', at the​ Ottawa Art Gallery – La Galerie d'art d'Ottawa​ (Ottawa, Ontario). In 2017, she exhibited at La Maison des Artistes (Winnipeg, Manitoba), the City of Ottawa Annual Acquisitions exhibition at the Karsh-Masson Gallery for 'Longevity', and had a solo exhibition, 'Megacaldera', at the University of Marinette (Marinette, Wisconsin, USA). She was honoured to be Ontario's representative at the 50th Anniversary The Robert McLaughlin Gallery exhibition titled​ ​'Ab NEXT​'.
www.gillianking.com
=============================================
General Assembly is an accessible space
Organizers acknowledge that this event takes place on unceded Algonquin territory
Contact:
Brendan A. de Montigny
www.pdaprojects.com
info@pdaprojects.com
613.979.8159