Luminous Color
2018-03-24 @ 10:00 am

-

2018-03-25 @ 4:00 pm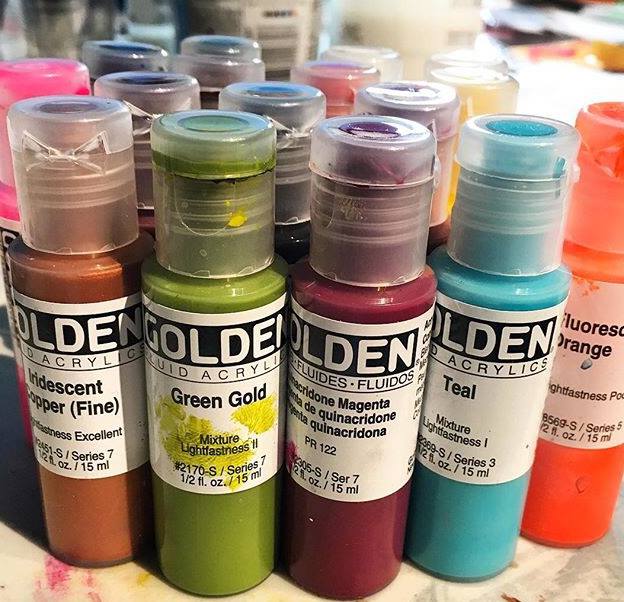 10:00-4:00 both days.
Tired of mixing blue and red and getting mud? Frustrated with wasting paint trying to mix that perfect color?
This weekend workshop will give you a solid foundation in color that goes beyond theory into pigment reality. On Saturday, explore color concepts through a series of fun, experimental exercises. Learn all about the different kinds of pigments and how their differences effect saturation, transparency, and clean color mixing. Learn about pigment families, and their unique characteristics. Explore the differences between the white and black colors, working with different ones to create a range of tints and shades. Get a solid handle on color mixing, experiment with working with a variety of mineral and modern primary colors, and discover how to mix a huge variety of hues with just a few tubes of paint. Explore working with gels and mediums to achieve different transparencies, glazing, and to create rich layers, and experiment with the gorgeous Iridescent and Interference colors. And finally, put these concepts into practice by creating three abstract paintings.
Whether you're brand new to acrylic or a professional who wants to get a better handle on creating luminous color, this workshop will leave you color confident.
Space limited
Cost: $225. All materials included – including GOLDEN paints, gels, mediums, and grounds; three wooden panels; resources such as color wheels, mixing guides, worksheets and handouts; and a starter sample set to take home.
Note: If you have already taken Color Confidence Level One or Two, please note that while we will be covering many of the basics taught in these intro classes, advanced exercises will be offered in the weekend workshop for students further along in their color knowledge.