Lenni Workman – New Works
2018-03-22 @ 5:00 pm

-

8:00 pm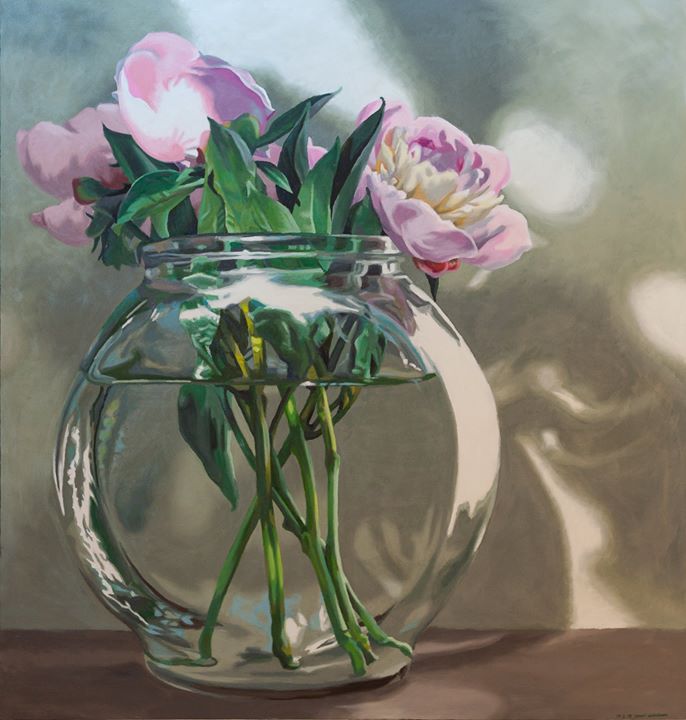 My work is a Request.
A request to the viewer to look and look again, don't stop at superficial information.
A request to notice how time and light transform your visual world. Experience that a still-life or a room acts as a sun-dial.
A request to see the alignment of the micro and macro worlds: how much a reflecting jar of water resembles the photographs we see of our galaxy.
A request to see that we humans are part of this complex and fragile natural web of life.
A request to concentrate and dream at the same time. Just for a moment, hang your soul up on a bough with apple blossoms.
A request to marvel at the power of a seed to put out roots and the power of a bud to flower. Allow this observed power to energize your efforts to conserve nature on our planet.
Let the perfection of a moment of light summon the awe and love that it deserves.
Lenni Workman , March 3, 2018
Bio:
Lenni Workman was born in Belleville, Ont., and grew up on a farm just north of there. She studied Art History at Queens University, graduated from St. Lawrence College, Kingston, in 1973, and has been exhibiting paintings since then. Recipient of many awards and grants, her works can be found in numerous public, corporate, and private collections throughout North America and Europe.