Kevin Rodgers, The Unconditional
2017-11-03 @ 7:00 pm

-

10:00 pm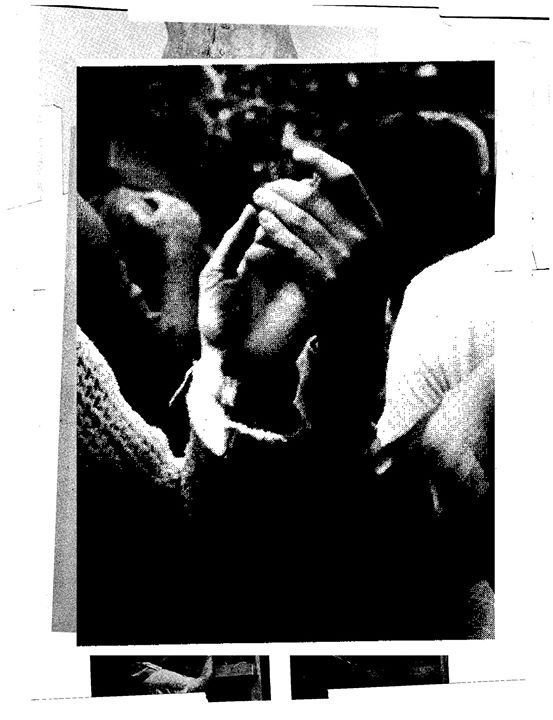 Central Art Garage is pleased to present;
The Unconditional
A solo exhibition by Kevin Rodgers
November 3 – December 22
Opening: November 3rd 7pm-10pm
The Unconditional
There is a sickness in the atmosphere. All said, I am well. Everything is in order. It doesn't bother you much, being dependent on others? No, he smiled. No. There's even something rather agreeable about it. One for others, pour autrui. To which a question arises; where shall the unconditional be found? Here before us we have objects and images, each conditional and determined by something else. The unconditional, however, cannot be sought in objectivity because it is not an object. He withdrew his hand and ran it over his face. Flesh as contingent. A surrender of the body. What is this "vraie condition", the unconditional? Is it a state of grace, the condition of possibility? Yes, he smiled. Yes; you and I conditioned reciprocally. And so we now look for the body at play in our own thoughts, discretion guaranteed. Demonstrators chanted in the street.
The Unconditional is a new body of work produced by Kevin Rodgers
Kevin Rodgers is an artist whose varied practice examines the tensions between withdrawal (physical, spiritual, political, aesthetic) and action.
Rodgers has exhibited work widely, including Netwerk Center for Contemporary Art (Aalst, Belgium), Dazibao (Montreal), G Gallery (Toronto), goodwater gallery (Toronto), Galerie Tatjana Pieters (Ghent, Belgium), and McIntosh Gallery (London, Ontario). He has collaborated with diverse artists such as Marilou Lemmens and Richard Ibghy, Cynthia Girard and Derek Sullivan, as well as curated three exhibitions: With You and Others (2016), THE FOX (2011) and IF DESTROYED… (2010). His writings have appeared in numerous publications, including FUSE, C Magazine, Border Crossings, Artpapers, Millions and Prism of Reality. In 2014 and 2015, Rodgers completed residencies at FLACC (Genk, Belgium) and at Komplot (Brussels, Belgium). In 2016, Rodgers participated in a two-month residency at the Nida Art Colony (Lithuania).
In 2012, Rodgers received his PhD in Art and Visual Culture from Western University–one of the few programs of its kind in Canada. He is also a 2008 graduate of the master of fine arts program at the University of Guelph.
The artist would like to thank the Canada Council for the Arts and Ontario Arts Council for their generous support.
Image:
Tomorrow You Will Be In Paradise
Ink on paper
2017