Instructed Life Drawing: Application de la couleur
2020-01-29 @ 6:45 pm

-

9:15 pm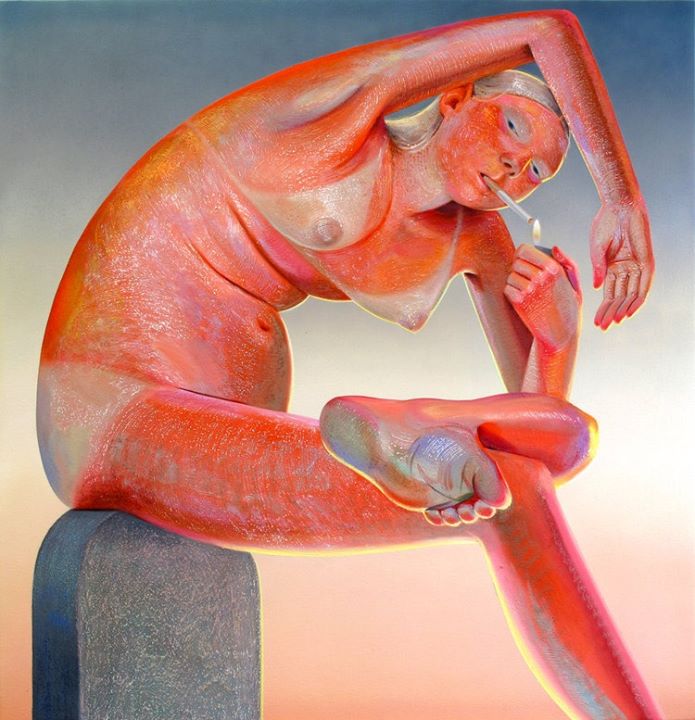 English follows.
Pour notre deuxième cours de l'hiver 2020, on vous propose un atelier avec instruction sur la couleur; c'est-à-dire comment représenter le corps en couleur, que ce soit de façon réaliste ou complètement abstraite.
Nous allons explorer différentes techniques pour représenter la chair. Nous apprendrons à faire confiance à notre trait et à planifier nos superpositions dans le but d'évoquer quelque chose par la simple utilisation de couleurs inusités.
Pour ce faire, l'atelier sera concentré sur le remplissage et les différentes techniques possibles, plutôt que sur le dessin d'observation classique. On vous propose quelques trucs utilisant l'éclairage, un viseur et des variations de palettes.
Les participant.e.s de tous les niveaux d'expérience et d'habilité sont les invité.e.s. Il y aura des activités guidées, des démonstrations et du temps pour le dessin libre avec suivi.
*Veuillez noter que pour cet atelier, notre instructrice Geneviève présentera l'information en français. Il y aura accommodation pour la traduction vers l'anglais et elle sera heureuse à fournir des rétroactions en anglais.
Pour ce cours, nous proposons l'utilisation de médiums secs (crayons de bois de couleurs ou pastels) mais tous les médiums sont la bienvenue. Le studio est équipé avec chevalets, bancs de dessin et grandes planches de dessin, mais n'a pas de petites planches de dessin ni de pinces.
600 Cumberland, coin Laurier, troisième étage. Local 320. Pre-inscription non requise; présentez-vous. 9$.
—
For second course of winter 2020, we host an instructed workshop on colour application; how to represent the body in color, whether realistically or in complete abstraction.
We will explore different techniques for representing flesh. We will learn to trust our line and plan our overlays in order to evoke something by the simple use of unusual colours.
The workshop will focus on filling and the various possible techniques, rather than on the classic observation drawing. Here are some tips for using lighting, a viewfinder, and palette variations.
Participants at any level of experience and ability are invited to attend. There will be guided activities, demonstrations, and open drawing time with feedback.
*Note that for this colour workshop, our instructor Geneviève will present the information in French. Translation to English will be accommodated for, and she is more than willing to provide feedback in English.
For this course, we propose bringing dry media (coloured pencil crayons or chalk pastel) but all media are welcomed. The workshop is equipped with easels, donkeys, and large drawing boards, but no small drawing boards nor clips.
600 Cumberland at the corner of Laurier, third floor. Room 320.
Preregistration is not required. $9 drop in.
Image: Burn (2015)
Credit: Robin F. Williams (1984-)