Impulse on Canvas – Art Exhibition
2017-09-16 @ 11:00 am

-

2017-09-19 @ 8:00 pm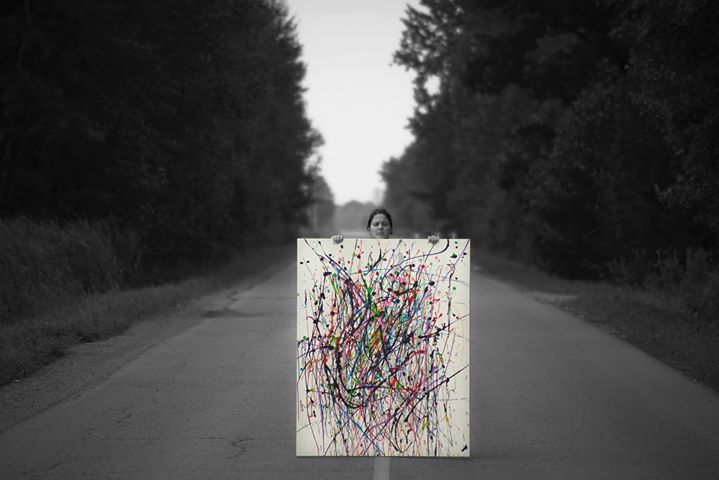 ARTIST: CLAUDIA JURT
ARTIST STATEMENT
To create uncensored art works that awaken, challenge and inspire the art spirit in others.
ARTIST BIO
Born in Switzerland and raised in Canada, Claudia grew up immersed in rich and diverse cultures. She began drawing in the family 'toy room' at the age of four.
At the age of 14, Claudia won the art and drama award, afterwards, leaving (visual) art behind and pursuing a career in film & television.
Always in search for deeper, truer and more meaningful work, Claudia met her current mentor, teacher and friend, Michèle Lonsdale Smith (LS&CO), an extraordinary artist who she has studied and worked with for over 13 years.
After 20 years, of being consumed with thoughts of drawing and painting, Claudia travelled to Switzerland (October 2016) to spend some time in her childhood home where she began drawing/painting daily, finally giving time and energy to this beloved art form.
Claudia was recently accepted into the Angel Academy of Art in Florence, Italy where she will be studying classical realism painting, starting in September 2017.
She was honoured have her art work as part of the set of Gracemoon Arts inaugural production of "Burn This", directed by Michèle Lonsdale Smith, in Toronto.
Some of Claudia's art is currently on display in the Raben Restaurant in Glarus, Switzerland.
Her art has been sold to private collectors in Switzerland, Thailand, Paraguay, United States and Canada.
Please note: Claudia will be present at the exhibition on Saturday from 11am-8pm, Sunday from 10am-1:30pm and Monday from 5pm-8pm
Location: 1340 Aurele St., Gloucester, Ontario
Dates/Times: Saturday, September 16 (11am-8pm), Sunday,
September 17 (10am-6pm), Monday, September 18 (5pm-8pm), Tuesday, September 19 (5pm-8pm)
Come see the latest art pieces created by Claudia Jurt.
BONUS: Claudia's longtime friend and partner in art, OLIVIER SURPRENANT, will also be exhibiting some of beautiful paintings that he created very recently!
Please join us to enjoy art, refreshments and a chat!
Perhaps, you will even be inspired to add a piece to your own collection.
Proceeds of art sales will go towards funding art school in Florence, Italy.
ADMISSION IS FREE or by DONATION.
WE LOOK FORWARD TO SEEING YOU THERE!