House of PainT 2017
2017-08-24 @ 7:00 pm

-

2017-08-27 @ 11:00 pm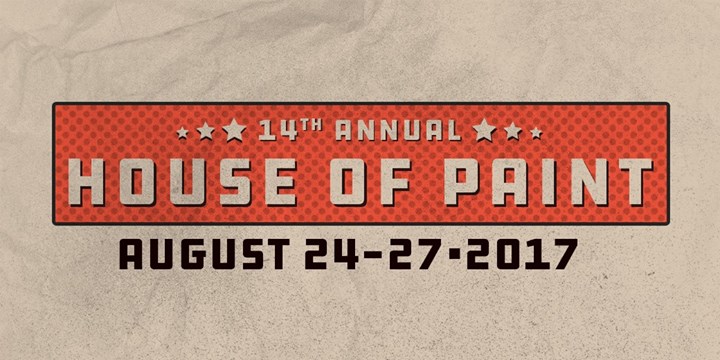 Tickets available now! https://www.eventbrite.ca/e/house-of-paint-2017-tickets-36125970751
The 14th Annual House of PainT Festival of Arts and Culture will celebrate hip hop under Dunbar Bridge in Brewer Park on August 24-27, 2017.
DJing, MCing, graffiti art and urban dance are the four pillars upon which House of PainT offers concerts, competitions, workshops and academic talks.
More than 200 graffiti artists, urban dancers, hip hop artists and DJs of all levels will gather underneath the Dunbar Bridge to celebrate and elevate hip hop culture. While thousands flock to House of PainT's breaking competitions, live concerts, artisan booths and outdoor food from local vendors.
In its 14th year, House of PainT boasts an incredible lineup of events and activities both under the bridge, and in other venues throughout the community.
THURSDAY AUG 24
OG 500 Poetry Slam Competition @ La Nouvelle Scene
DMC DJ Championships @ Kinki
FRIDAY AUG 25
Bazaar Dance Showcase @ Under Dunbar Bridge
Timekode x DJ Bear Witness (ATCR) @ on a boat. yes, a real boat.
https://www.facebook.com/events/841673349322047
SATURDAY AUG 26
Dance Battles / Seeds Tent / Music Acts / Poetry / Live Art / Food Trucks / Family Activities / @ Under Dunbar Bridge
HoP Official Afterparty @ location TBA
SUNDAY AUG 27
Knowledge Conference (think Ted Talks for Hip Hop Heads) @ Innovation Centre
HoP Headliner in Concert! (headliner TBA very soon!) + amazing featured artists on stage all day @ Under Dunbar Bridge
Waves @ Mercury Lounge
Join us for five days of celebrating and elevating hip hop culture in our Nation's capital! Full festival lineup will be available on our website upon finalization of schedule and artists
www.houseofpaint.ca