Creature Creation with Art in Jest
2018-02-22 @ 5:00 pm

-

7:00 pm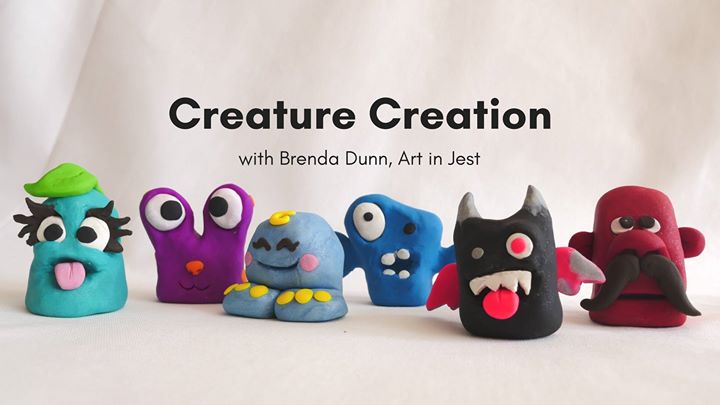 We're going to be building beasts and making monsters and we need Monster Makers to do it! Brenda is one of the makers behind the Hintonbeasts, Guardians of the 'Burg and she wants to teach you how to make your very own creature to guard your room, your home, your school, your sock drawer…
All materials included! In this workshop, each Monster Maker will use sculpey clay to build a beast of their very own. Monster makers should be people with big imaginations who want to play with clay!
If you are a VERY small Monster Maker, please bring along a Monster Maker Manager. That is someone who is big enough to drive a car or use an oven, but sometimes needs to practice having a big imagination. Monster Makes last about 2 hours, one hour to make, and one hour for some surprise activities while the monsters bake.
Grown up stuff: Materials for one monster are included in the enrolment fee. Adults are encouraged to register separately and make one too, but they can also accompany a smaller monster maker and co-create. Don't wear your fanciest shoes or your favourite clothes. Clay can be messy if you're doing it right.