Art & Parcel Opening Reception | Art Emballant Vernissage
2019-12-04 @ 7:00 pm

-

9:00 pm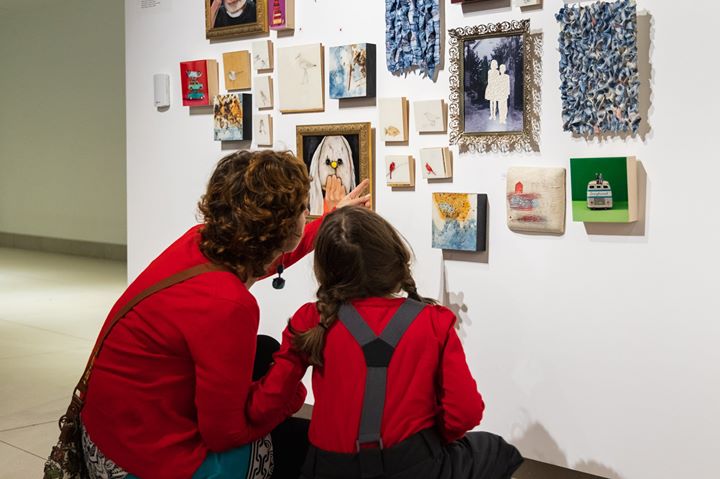 ART & PARCEL Holiday Sale
Opening reception: Wednesday, December 4, 2019, 7 PM – 9 PM
On view until January 19, 2020​
Galerie Annexe and OAG Shop
Art & Parcel is taking over Galerie Annexe!
Support your local arts community and the OAG. Come celebrate the holidays with us by enjoying some great food, beverages and artwork!
• Featuring works by over 50 local and regional artists and makers
• A great opportunity for holiday gift shopping – with great gifts for everyone on your list: featuring artworks, ceramics, jewellery, glass work and much more.
• On the evening of the opening reception, all OAG Members and volunteers will receive 20% off on all OAG Shop products*
*Discounts do not apply to artwork. This discount may not be combined with any other sales item, promotion, discount, coupon and/or offer.
——————————————
ART EMBALLANT À LA GAO
Vernissage : mercredi 4 décembre 2019, de 19 h à 21 h
En cours jusqu'au 19 janvier 2020
Galerie Annexe et la boutique OAG Shop
Art Emballant. Vente des Fêtes s'installe à la Galerie Annexe !
Appuyez la communauté artistique de la région ainsi que la GAO. Soyez des nôtres lors du vernissage et célébrez les Fêtes avec nous. Prenez un verre, dégustez quelques bouchées et profitez de tout ce beau talent !
• Plus de 50 artistes et artisans locaux et régionaux
• Complétez vos achats des Fêtes ! Trouvez le cadeau idéal pour l'être cher… une œuvre d'art, une pièce en céramique, un bijou, un objet en verre ou autre.
• Lors du vernissage, les membres et bénévoles de la GAO bénéficieront de 20 % de rabais sur tous les produits* de la boutique OAG Shop*.
*Le rabais ne s'applique pas aux œuvres d'art ou aux articles déjà en vente. Cette offre ne peut être jumelée à une aucune autre offre, ni à un rabais, un coupon ou une promotion.
Photo : Sean Sytsma