ART JAM
2017-11-17 @ 9:00 pm

-

2017-11-18 @ 2:00 am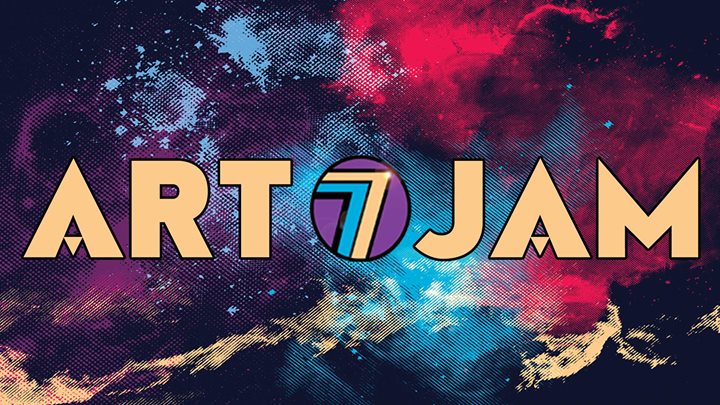 Food x Art x Music x Video x Circus x Party
ART JAM est un « jam collectif » mensuel et ouvert à tous organisé par Triple Seven, proposant de la musique, des performances, de l'art en direct et des projections vidéos, le tout dans une atmosphère de fête!
Soyez des nôtres pour une soirée de créativité locale mettant en vedette des artistes, innovateurs et citoyens de Hull, où tout le monde est invité à prendre part au jam.
Horaire de la soirée :
21 h – préparatifs / set up
22 h – performance de Nurfurwunder
22 h 30 – OPEN JAM
00 h – performance de DRASTIC PLASTIC & Golden Eyes
99 h 30 – OPEN JAM
1 h – DJ Spiritually Minded
La soirée ART JAM est ouverte à toute forme d'expression artistique. Apportez vos beat machines, instruments de musique, matériel d'artiste, hula hoops et poïs de feu.
Seulement 5 $ pour venir jouer avec nous (ou payez ce que vous pouvez).
Les recettes de la soirée iront à Triple 7.
Avec beaucoup d'amour,
777
ART JAM is a monthly event organized by Triple Seven featuring music, performances, live art and video projections in a party atmosphere and collective open jam!
Join us for a night of local creativity showcasing the creative minds, artists, innovators, and good people of your city where everyone joins in the JAM
Here's ths plan:
9pm – we set up / plug in / hook up / get ready
10pm – performance by: TBA
10:30pm – OPEN JAM
12am – performace by: TBA
12:30am – OPEN JAM
1am – DJ Spiritually Minded
This ART JAM is open to all forms and mediums of artisic expression so bring your beat machines, instruments, art supplies, hula hoops and fire poi.
Just $5 to come play (or PWYC)
All proceeds go to the space!
Much Love
777