AMPED UP – Growing the Visual Arts in Ottawa: Three Gallery's Perspectives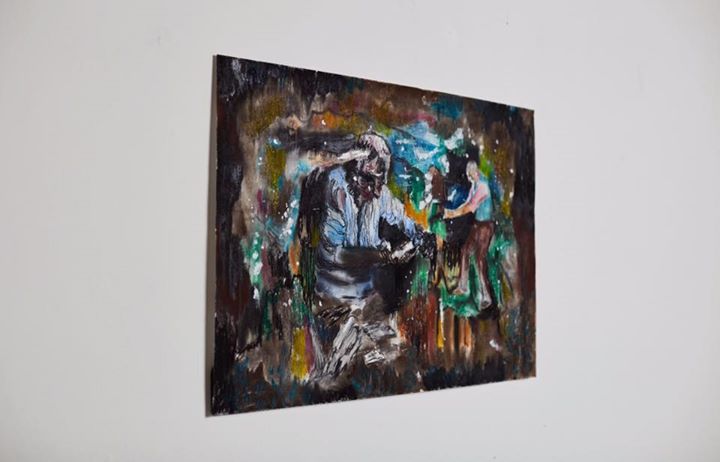 'AMPED UP' – GROWING THE VISUAL ARTS IN OTTAWA: FROM THREE GALLERY'S PERSPECTIVES
A Panel Discussion with Central Art Garage, Studio Sixty Six and L.A. Pai Gallery.
The Ottawa visual arts scene has grown exponentially in the last decade, and we are certainly richer for it. Join us for a panel discussion, facilitated by Cindy Stelmackowich, as we discuss how local commercial galleries are growing the visual arts in Ottawa; what their focus is on as art institutions across the city are revisioning themselves, and what current challenges and benefits they face as on-line culture is gaining prominence. Our three panelists will feature Danny Hussey from Central Art Garage, Carrie Colton from Studio Sixty Six, and Lisa Pai from L.A. Pai Gallery.
This event is hosted in conjunction with our 25th Anniversary Open Studio. To mark our milestone anniversary, please join us for a slice of cake before the Panel Discussion at 7:00 pm.
* * * * *
'AMPED UP' – LE DÉVELOPPEMENT DES ARTS VISUELS À OTTAWA VU PAR TROIS GALERISTES
Un panel de discussion avec Central Art Garage, Studio Sixty Six et L.A. Pai Gallery
Pour notre plus grand bonheur, la scène des Arts Visuels d'Ottawa s'est grandement développée et enrichie au cours de la dernière décennie. Joignez-vous à nous et à notre panel de discussion dirigé par Cindy Stelmackowich, afin de discuter de l'impact des galeries locales et commerciales sur le développement des Arts Visuels à Ottawa. Quelle est leur vision alors que les institutions artistiques de la ville se questionnent? Quels sont les défis et les bienfaits auxquels elles font face alors que la culture en ligne prend de plus en plus d'importance? Nos trois panélistes invités seront Danny Hussey du Central Art Garage, Carrie Colton du Studio Sixty Six et Lisa Pai de L.A. Pai Gallery.
Pour souligner notre 25ième anniversaire, venez nous joindre pour une tranche de gâteau avant le panel de discussion à 19h.